Welcome to Gay San Francisco.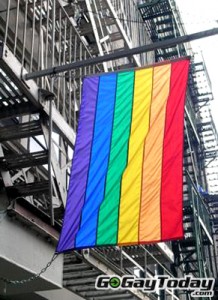 San Francisco is certainly one of the cities most closely associated with the LGBT community.  San Franciso has it all – art and entertainment, great restaurants, a big variety of gay bars, clubs and saunas.
"The City" as it called by the locals, is broken up into twenty-some neighborhoods, with the two main gay districts being the Castro and South of Market (or SOMA) around Folsom Street.   Castro has everything gay – bars, clubs, hotels, shops, restaurants, book stores, you name it.  One of the landmark buildings in the Castro is the Castro Theatre, a movie theater built in 1922 and one of San Francisco's premier movie houses.  18th and Castro is a major intersection in the Castro, where many historic events, marches, protests have taken and continue to take place.  Around Folsom you'll find your leather and fetish clubs.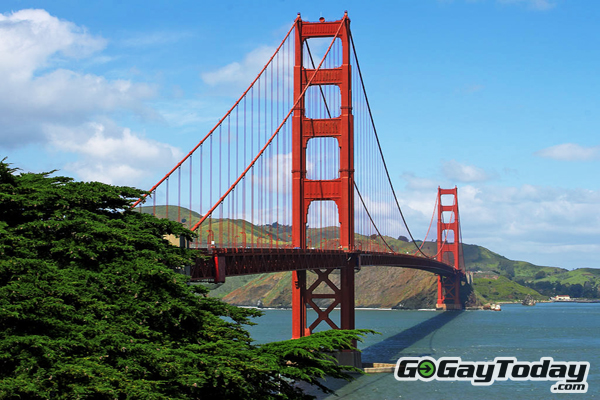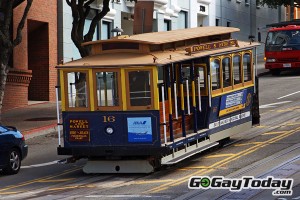 The City is easily reached from San Francisco International and Oakland International airports ( both about a 25-30 drive into town.)  And there are many car services and shuttles that will take you directly to your hotel, or you can take the BART (metro/subway) directly from the airport to various points close to town, and then grab a taxi or short walk to your hotel.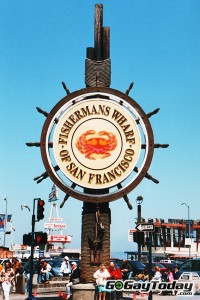 The entire city has a European feel to it.  It's fun to explore the various neighborhoods and sights.  Hop on a cable car (for a nominal fare) and get the quintessential San Francisco experience.  The cable car line runs from Market Street to Fisherman's Wharf – another fun spot to walk around, shop and enjoy all the seafood vendors and the City's famous freshly baked San Francisco sourdough bread.  Also home to Pier 39 –  collection of shops and restaurants, and where most of the ferry boats depart from for a cruise around San Francisco Bay, a quick trip to the quaint bayside town of Sausalito, or a tour to the infamous prison, Alcatraz Island.   Book all your tours and transportation ahead of time HERE  – no lines and the best prices!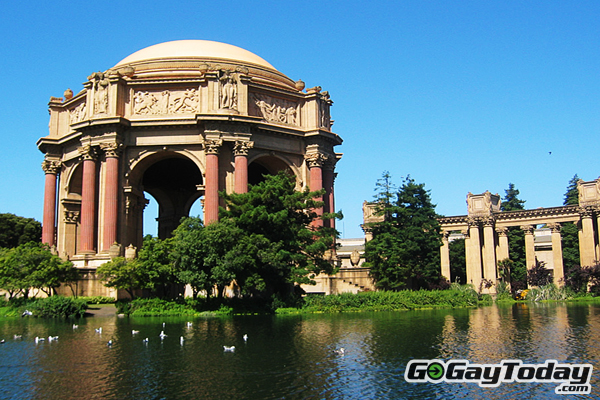 The Palace of Fine Arts is a popular tourist attraction for its architecture.  And a great spot for photos.  Originally built in 1915 for the Panama-Pacific Exposition, it was rebuilt in 1965 and then renovated in  2009.  A smaller replica was built at Disney's California Adventure in Anaheim, California.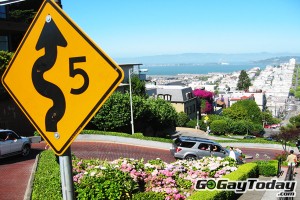 Another fun spot for photos, is at Lombard Street, the crookedest street in the world.  This one-way section on Russian Hill between Hyde and Leavenworth Streets, has eight sharp turns and at a steep 27% grade.  The speed limit here is 5 mph and usually traffic is backed up to get a turn at driving on it.  Best to show up on foot for some photos, or check it out from a distance at Coit Tower.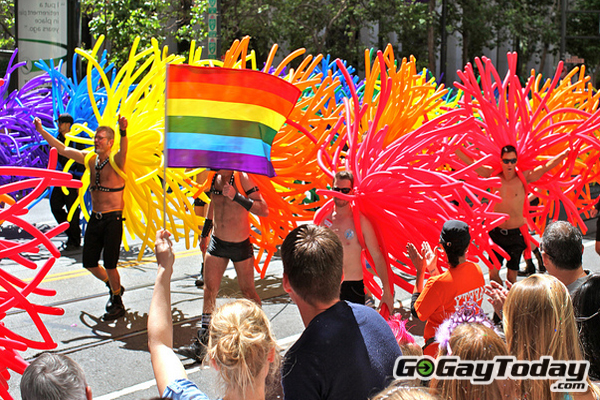 The Annual San Francisco Pride Parade and Festival is held every year in June and attended by hundreds of thousands of people.  The Folsom Street Fair held in September is also a very popular event.  So many things to see and do in San Francisco.  This is a MUST travel to city!