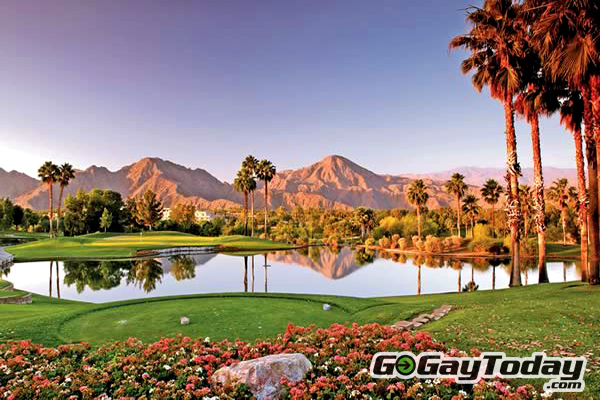 Welcome to Gay Palm Springs.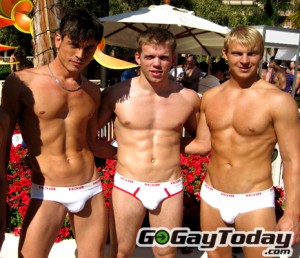 Located just 100 miles southeast of Los Angeles, Palm Springs is a desert oasis with a population of 45,000 people, with the fifth largest percentage of  same-sex households in the nation.  The LGBT community is thriving here, with events throughout the year including the famous White Party, Dinah Shore Weekend and Gay Pride.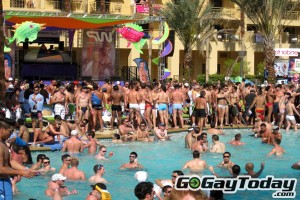 Gay Pride is held the first weekend in November, and is the perfect month for a desert get-a-way.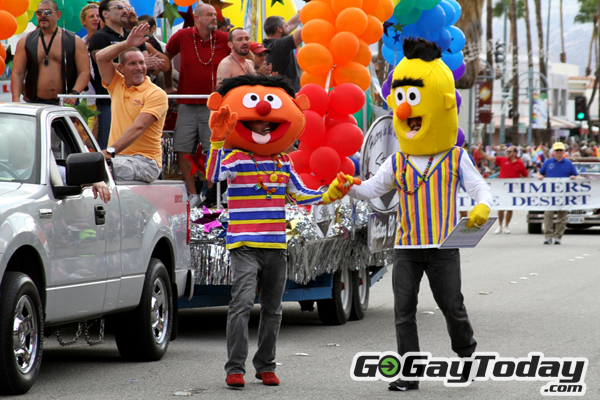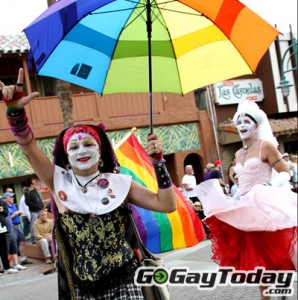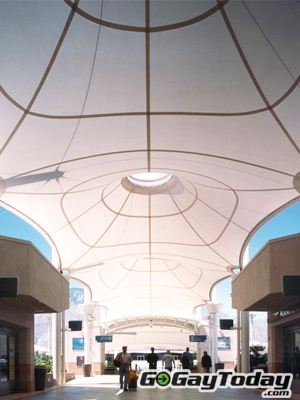 An easy drive along Hwy 10 from Los Angeles or a quick flight into Palm Springs International Airport, Palm Springs is weekend haven for those from LA, which has catered to Hollywood stars since the mid-1930s.  Visitors to Palm Springs, and its surrounding desert cities, enjoy an array of luxury resorts, restaurants, shopping and attractions.  The year round warm climate is perfect for golf, tennis, swimming and hiking all year round, especially in the winter months.
Downtown Palm Springs, also called 'The Loop' and 'The Village', has many shops and restaurants, and is great people watching while sipping a cocktail at a sidewalk cafe.  Palm Canyon Drive  is the main drag and runs right through downtown.  There are a number gay bars in this area, among them world known nightclub Hunter's.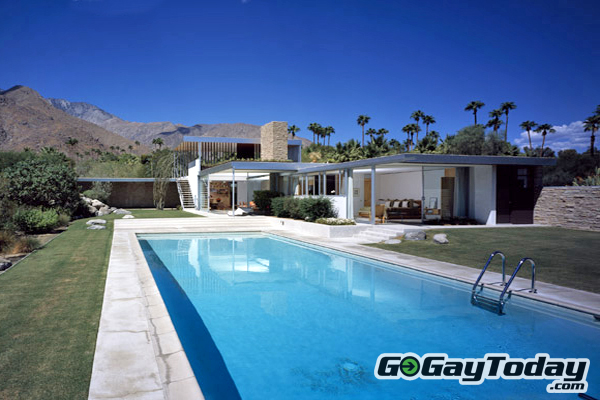 There are many different residential areas that make up Palm Springs, and include many celebrity homes.  One ritzy residential area is Little Tuscany, near the former Racquet Club, featuring many deluxe homes built in an Italian style.   Another stop for stargazing tours is the Las Palmas area, one of the first developed areas, still the favorite haunt of many wealthy Palm Springs residents.  The Movie Colony area, also once popular with the Hollywood set, is now undergoing a renaissance of remodeling.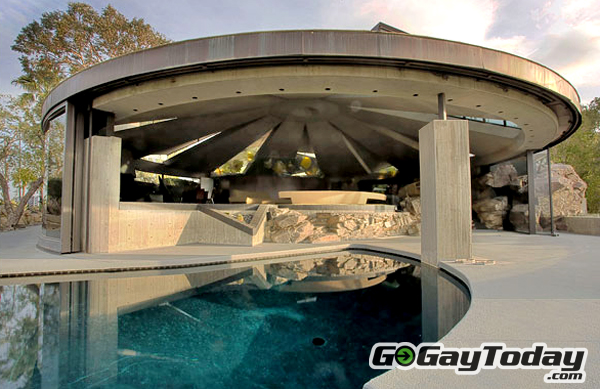 The architecture is unique and since the 1920's, visionary modernist architects have designed sleek, modern homes that have embraced the desert environment. The dramatic geographic surroundings of the Coachella Valley inspired a design aesthetic in the middle of the 20th Century now called Desert Modernism.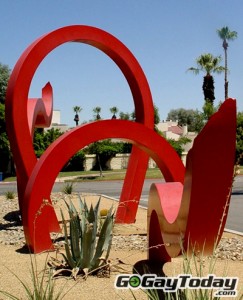 The Warm Sands area of Palm Springs is also home to many gay clothing optional resorts, that are busy year round.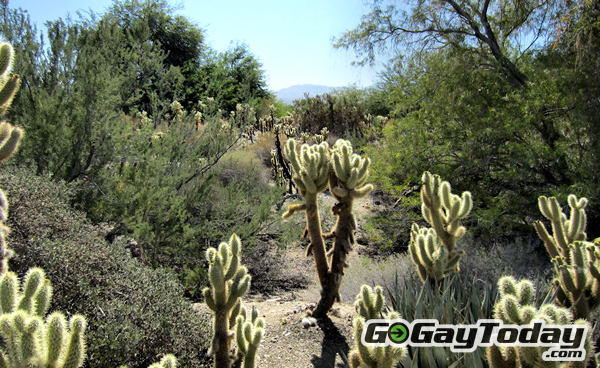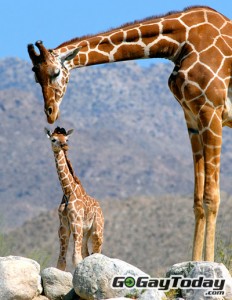 South of the city of Palm Springs, lies the cities of Cathedral City, Palm Desert and Rancho Mirage.  Palm Desert features the deluxe shopping area of El Paseo – known as 'The Rodeo Drive of the Desert'.
Also in Palm Desert is the  The Living Desert Wildlife and Botanical Park, an amazing 1,200 acre wildlife park and botanical garden.  Worth a trip.
Be sure to check out our Tours & Attractions for more fun things to do in Palm Springs, including the MUST Aerial Tram.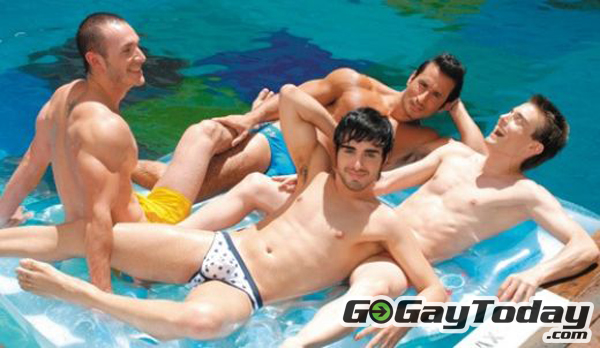 Definately fun in the sun in Palm Springs!  Book a hotel now.