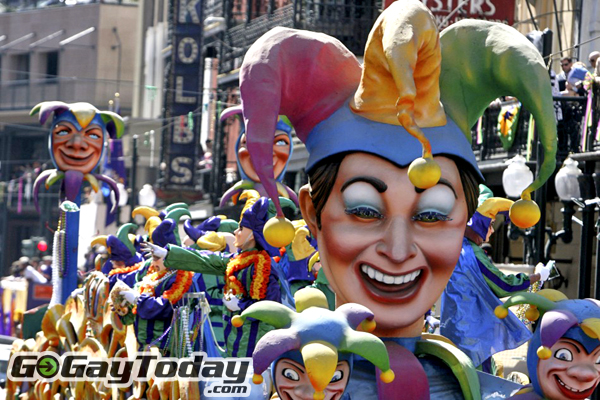 Welcome to Gay New Orleans!
Colorful and flamboyant, New Orleans is a city that has never been shy.  New Orleans is about enjoying life and being yourself, or at least who you want to be.  With wonderful weather, wonderful traditions, and charming architecture, this city creates an ambience that wouldn't let you hold yourself back if you tried. Even straight people don't hesitate to paint their houses pink. Throughout the year, locals love to dress in costume, throw balls, or put on parades no matter how flimsy the excuse. And during Mardi Gras, which falls in February or early March, anything (and we do mean ANYTHING) can happen!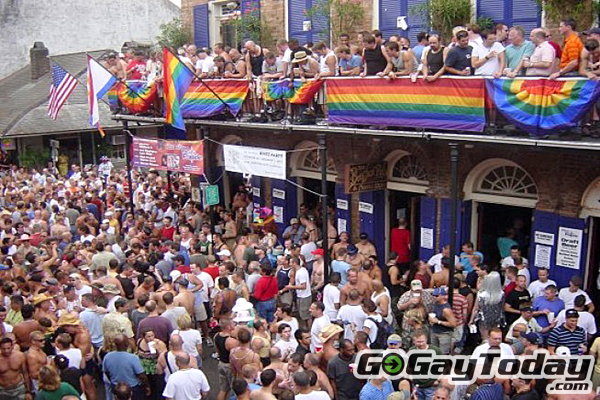 So, it's no wonder that New Orleans has long been a haven of tolerance for the LGBT community.  Warm and welcoming and definately ready to party!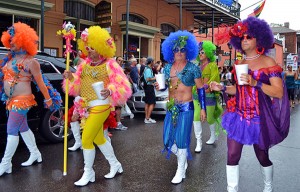 Southern Decadence, which started out as an intimate going-away party for a friend in the early 1970s, now draws hundreds of thousands of LGBT revelers each Labor Day Weekend.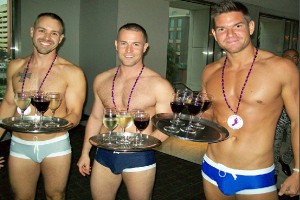 Any time of the year, gay nightlife is exciting in New Orleans. But while fantastic bars and raucous parties might garner the most attention, the LGBT culture in New Orleans is as rich and distinctive as you'd find in any city in the world.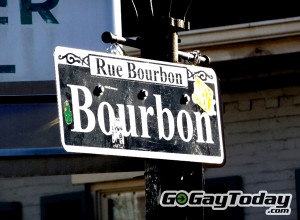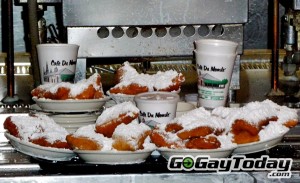 The French Quarter at the heart of New Orleans is also the heart of gay nightlife. Café Lafitte in Exile is purportedly the oldest gay bar in North America, and nearby, crowds spill out of two huge dance clubs—Oz and the Bourbon Pub —which face each other at the corner of Bourbon and St. Ann Streets. Several other gay clubs and bars fan out from this epicenter, creating the hub of activity, where everything is within walking distance.  Gay neighborhood bars also abound in the Bohemian areas known as the Marigny and Bywater.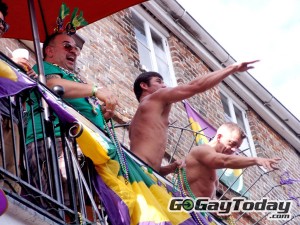 Along with nightlife, New Orleans is equally famous for its dining, and the city has plenty of gay-owned and gay-friendly restaurants.  The Clover Grill serves up great diner food from a fun wait staff. Other restaurants serving everything from Creole cuisine to pizza are located in the Quarter and throughout the city.  And ofcourse, you have to have the traditional New Orleans famous beignets!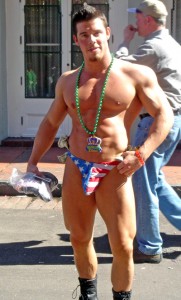 Shopping in New Orleans offers both classy and sassy.  So many fun boutiques are tucked away in the old streets of the French Quarter and all along Magazine Street.  A luxury mall, The Shops at Canal Place, is home to international style with the likes of SAKS Fifth Avenue, Kenneth Cole, Williams-Sonoma, and Brooks Brothers. Meanwhile, sumptuous antiques stores and cutting-edge art galleries in the French Quarter, in the Arts District, and Uptown cater to collectors and home decorators alike.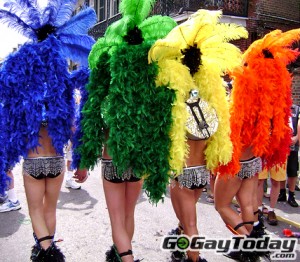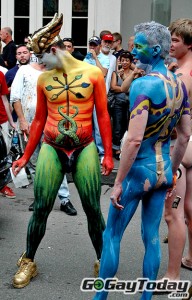 New Orleans has LGBT fund-raising events that are integrated into the city's culture, including AIDS Walk, Dining for Life, and Halloween parties.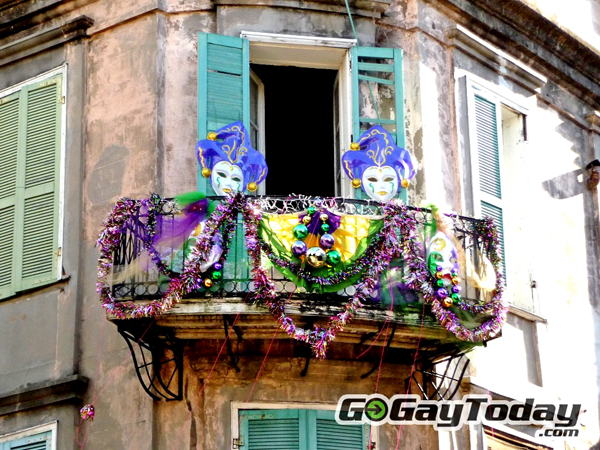 With NOLA Gay Pride, Southern Decadence and several other gay themed parties throughout the year, New Orleans is a party destination!