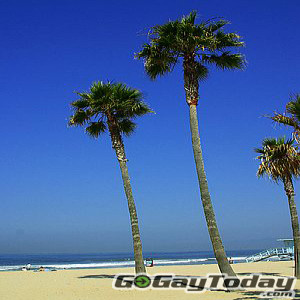 Welcome to Gay Los Angeles.
Whether its glitz and glamour, sun and surf, shopping, dining, or nightlife you are after, Los Angeles has it all for the LGBT traveler.  The City of Angels is a melting pot, with a vast array of ethnicities living in the many smaller neighborhoods that make up the city and one of the largest gay populations to be found in any major city.   You'll find every type imaginable from pretty boys to hipsters, Levi and leather, drag queens, families and everything in between.  And because it's the entertainment capital of the world, made famous by film and television, music, fashion, art and design, prepare to be entertained!  Daytime options include hot gay beaches, world class art galleries, star tours, shopping on Rodeo Drive, and so much more.  Nighttime options include a host of LGBT events and dance parties, the famed clubs of West Hollywood or "Boys Town", 5 star accommodations and restaurants, concerts, sporting events and more.  And with about 330 days of sunshine a year, there is never a dull moment!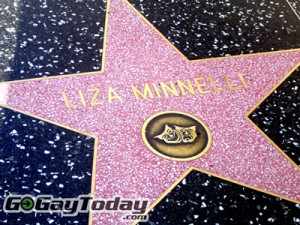 From West Hollywood to the San Fernando Valley, Silver Lake to the beaches, there's plenty to text home about. Gay visitors will find hundreds of gay-specific sights, sounds, tastes and activities — and even more opportunities to make new friends. So put on your tank top and board shorts, your best accessories or swankiest shoes, or even sneakers or hiking boots, and join us on a spin through Gay LA.
Because the city is so spread out (it's more like a series of neighborhoods instead of a traditional city), getting around in LA almost requires a car. (The Missing Persons didn't sing "No one walks in LA" for nothing.) There are any number of car rental companies to choose from, but make sure you get one with a good navigational system so you can find your way around. If funds are short, then there's always the Los Angeles Metro system, which employs both buses and subways to cart folks around, plus a handy online site that lets you plan your trips accordingly. But be warned: The subway doesn't travel to many of the Westside locations, including the popular beaches (Venice, Santa Monica) or Boys' Town.
Neighborhoods
Los Angeles boasts a very diverse gay community, though there is a bit of an east-side vs west-side split between them.
WeHo (aka Boys' Town):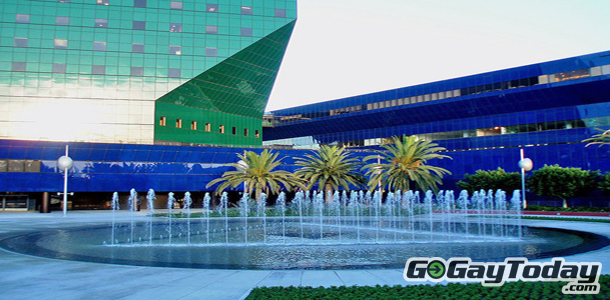 One of the most pristine, well-kept and quaintest areas in the city, it's also one of the liveliest, with many well-known bars (Rage, Mickey's, the Abbey), restaurants (Hamburger Mary's, La Boheme) and gyms (24-Hour Fitness). It's also home to porn directrix Chi Chi LaRue's self-named vanity retail shop, as well as several cafes and coffee shops. Just watch out for gym bunnies crossing the street.
West Hollywood is one of the world's most notable gay villages. The now-famous Sunset Strip once connected the early Spanish settlement of El Pueblo de Los Angeles to coastal ranches along the Pacific. A century later the area was settled by workers in the railroad yards here a nonconformist and independent lot. By the 1920s night clubs and gambling joints sprang up in a town that was, and remains, outside Los Angeles city limits (and LA's historically more stringent regulations).
Proximity to the movie industry brought an influx of creative types, and in the '60s at safe distance from the LAPD gay life emerged from the shadows, as a part of West Hollywood's general countercultural ferment. The community coalesced around the Santa Monica Avenue strip, and that area remains central to this day. Gay people here comprise perhaps 40 percent of the population, and in 1985 voters here were the first in America to elect a gay-majority city council.
Silver Lake: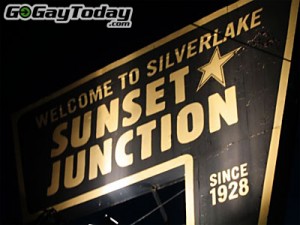 Similar in vibe to San Francisco's Haight District, this trendy east-side neighborhood is home to LA's most popular leather/Levi/bear bars, Faultline and the Eagle, as well as two others (MJ's, Akbar) that cater to both hipster gay men and their best girlfriends. Funky, edgy and arty, Silver Lake is the antithesis of the more mainstream WeHo, with vegans and tattooed indie rockers aplenty, though you can always find a few boys from the West side venturing out for an exciting new adventure.
Downtown LA: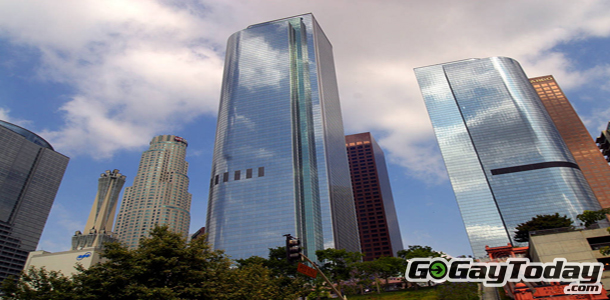 Once thought of as a neighborhood that shut down after dark, Downtown is now a nightlife hub.
Though its skyline is instantly recognizable to filmgoers, and thanks to a renewed focus on loft living in the refurbished art-deco buildings, an extensive fashion and arts district and a burgeoning nightlife scene, DTLA is finally starting to come into its own.
Artistic-leaning gays might want to start at the Los Angeles Music Center, located in historic Bunker Hill. The Center is home to four major performance venues: the Dorothy Chandler Pavilion, the Ahmanson Theater, the Mark Taper Forum (where Angels in America had a successful pre-Broadway run) and the Walt Disney Concert Hall, home of the Los Angeles Philharmonic.
San Fernando Valley:
A quick jaunt through the twisty boulevards of the Hollywood Hills deposits you in Studio City, hub of the San Fernando Valley. Many visitors return to Universal Studios theme park again and again, while the Warner Bros. Studio VIP Tour gives a behind-the-scenes perspective on the movie industry.
Universal CityWalk provides a fantastic outdoor dining, shopping and entertainment experience. And while the Sherman Oaks Galleria has been a favorite for generations, the super stylish new Americana at Brand, sister center to the Grove, offers a theater, live outdoor music, trolley and shopping for any wallet size from H & M to Tiffany and Co.
The gay club Oil Can Harry's is famous for country western dancing, plus '80s nights. If you're not into line dancing, Club Fuel offers a diverse mix including Hookah on Thursdays, LA's original gay Middle Eastern club night featuring exotic, hypnotic music on the dance floor and hookah pipes in the smoking court.
Hollywood: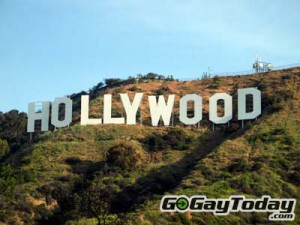 In Hollywood you can match your hand and footprints with Judy Garland's or Rock Hudson's in front of Grauman's Chinese Theatre, tour the Kodak Theatre next door (home of the Academy Awards® and part of the landmark Hollywood & Highland Center), or catch a flick at the Egyptian Theater, home to Outfest's Wednesday night screenings of LGBT films and their annual Film Festival. Distinct among Hollywood's Klieg lights is The Los Angeles Gay and Lesbian Center, featuring an extensive roster of community services and events. Melrose's fleet of trendy shops, such as Fleuvog for those with a footwear fetish will entice even the most disciplined shopper. Nearby legendary Pink's, serves weenies and you can even order a vegan variety. If dogs aren't your dish, round the corner to swanky M Café De Chaya for scrumptious macrobiotic fare and celeb spotting. For a high-end culinary adventure at very fair prices, stay awhile at Top Chef Masters contestant Susan Feniger's restaurant STREET inspired by international cart cuisine.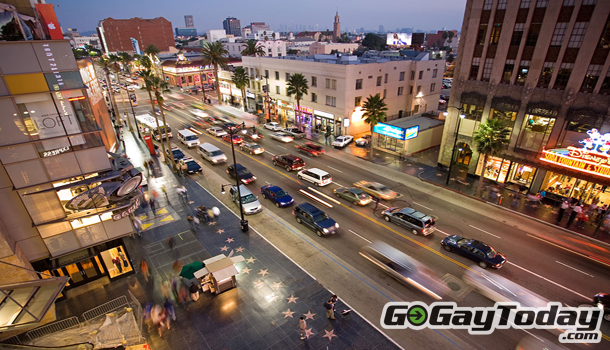 A visit to Hollywood really wouldn't be complete without a stop at Universal Studios where so much movie magic has happened.The King Kong 360 3D promises to be a ride like no other theme park ride you've been on, so whether you take your kids or your boyfriend or both, there's something for people of all ages to enjoy in the truly unique opportunity to experience some of film history's finest.
Tinsletown's LGBT nightlife reflects its diversity. You can't go wrong with long-time dive The Spotlight. Then there's The Stone Bar in Thai Town — attracting an Asian crowd and their admirers. Get down at Jewel's Catch One, the original African-American LGBT disco and peruse a show at Latin drag bar, La Plaza. When you finally make it out of bed in the morning, the pickins' are fresh at the Sunday Hollywood Farmers' Market as LGBT's mingle, inspecting a rainbow of fresh produce, food stands, flower stalls and each other.
Long Beach: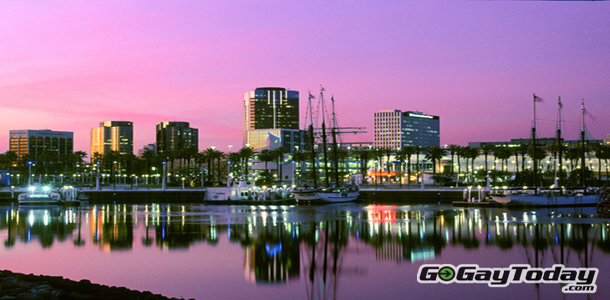 Take the freeway south from downtown LA for the coastal community of Long Beach. With their own distinct gay scenes of mostly small neighborhood bars, restaurants and shops, Long Beach and Orange County towns to the southeast offer visitors a more laid-back Southern Californian experience from that of trendy West Hollywood and Downtown LA.  With most of the bars concentrated alnog Broadway, it's easy bar-hopin!
Long Beach Pride events take place every May, with one of the biggest parades and festivals.  Several other weekend events include concerts, drag shows, a tea dance, a pool party, and various dance parties.   See their website for photos and videos, and for updates on next year's event plans.
Orange County: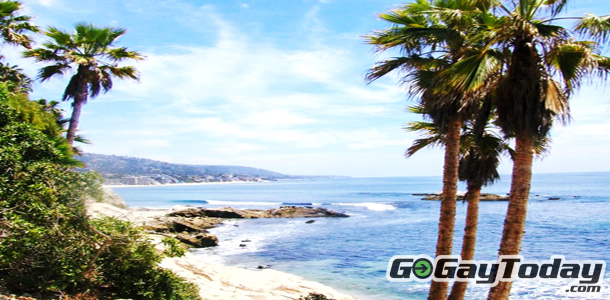 Orange County is a county in California, within the United States. Its county seat is Santa Ana. As of the 2000 census, its population was 2,846,293,making it the second most populous county in California, behind Los Angeles County and ahead of San Diego County. The county is famous for its tourism, as the home of such attractions as Disneyland and Knott's Berry Farm, as well as several beaches along its more than 40miles (64km) of coastline. It is also known for its affluence and political conservatism.
Among beach towns on the U.S. West Coast, Laguna Beach has arguably the strongest gay following of any community. This hilly, picturesque town midway between Los Angeles and San Diego lies within one of California's more conservative regions, Orange County, but this is an area with a sizable GLBT population and an increasingly tolerant attitude toward gay and lesbian issues. Specifically, Laguna Beach is gay-friendly and also home to several posh seaside hotels and a number of great restaurants. Here's a photo tour and guide to Laguna Beach, from the town's gay beach and lone gay bar to some of its hippest and most welcoming restaurants and resorts.