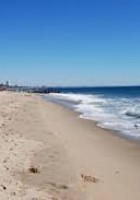 Will Rogers State Beach: Santa Monica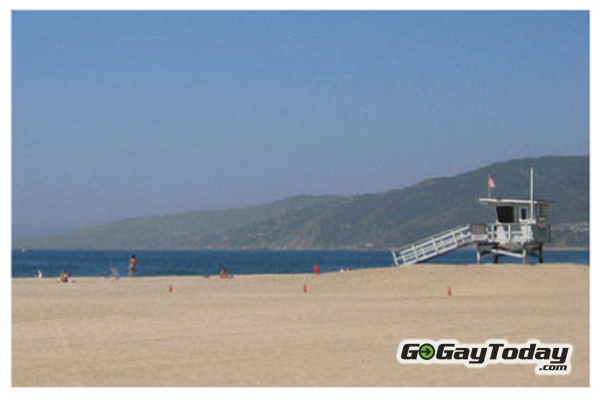 This is the only "gay" beach that is actually in Los Angeles.  Often lovingly referred to as "Ginger Rogers" Beach, you can reach it Santa Monica Blue Bus 9.  Your best bet for for finding a good mix of gays, lesbians and a few straight folks that are mostly clueless.  Most of the general beach attire in So. Cal. is longer board shorts, but you will know you're in the gay section when you spot the short shorts and speedos.  Most of gays don't actually go swimming as the water quality can be not the best, but it's a good spot to socialize and meet people.  There is a snack bar, public restrooms and parking. And just across Pacific Coast Highway ("PCH") is Marix Tex Mex Playa for margeritas after the sun (118 Entrada Drive, Santa Monica).
The gay section of Will Rogers is just off PCH near the intersection of West Channel Road. Parking is available on the ocean-side of the PCH, but it's pricey. Check around the street West Channel.  Two pedestrian tunnels lead you under PCH to the beach – head directly west of the parking lot and volley ball courts, around Lifeguard Station 18.