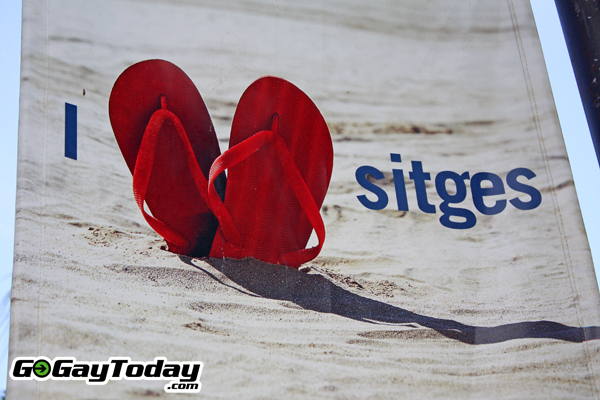 Welcome to Gay Sitges!
Sitges is THE spot for the gay traveler.  This seaside resort town has everything to offer from its crazy non stop nightlife, to beautiful beaches, narrow pedestrian streets, and everything gay – bars, restaurants, hotels, cruising, saunas, shopping, you name it.  And it is all within walking distance no matter where you are in town.  Located only 22 miles (35kms) south of Barcelona, it is a short 25minute train ride from Barcelona.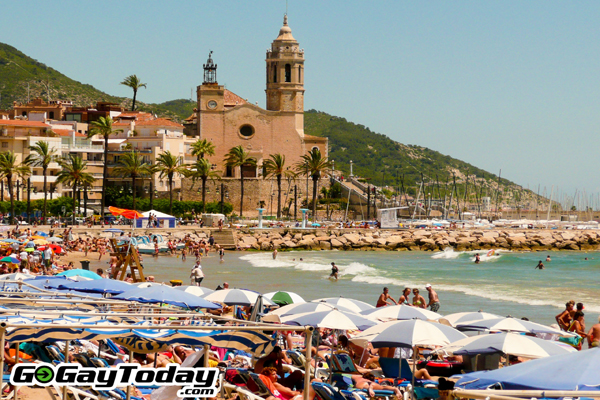 The gay community is one with the straight community here, and all commingle and get along famously.  So, there is no "Gay Ghetto" as in other towns or cities.  Summer months of June through September are the season in Sitges. With July and August bearing the most travelers.  These months present plenty of gays from all over the world, lots of sunshine and hot temperatures.  Several big events over the summer include, Gay Pride Sitges and Fiesta Mayor.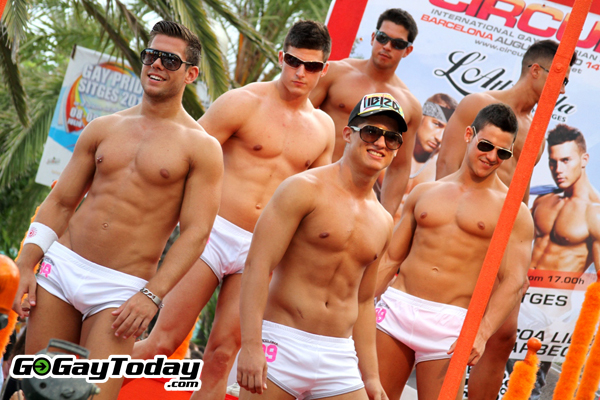 Gay Pride Sitges is multiple day festival of free shows and events, a fantastic Pride Parade, and various dance parties.  The town is always packed with people ready to party.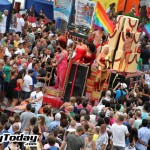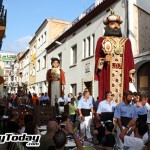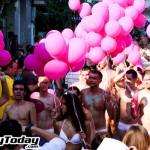 Fiesta Mayor, in August, is a must see festival of fireworks displays and parades with firecrackers, dancing dragons, bands and more through the streets of Sitges.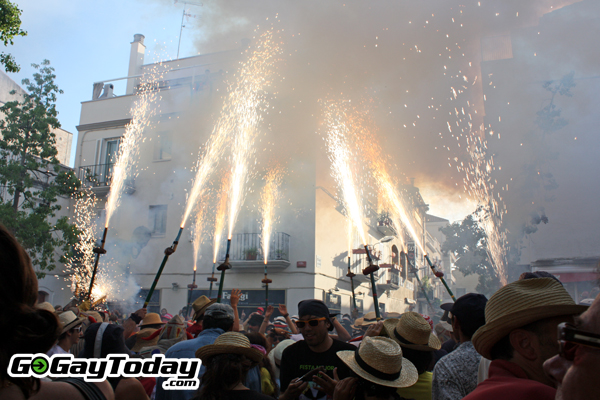 Another fun summer event is the annual Barcelona Circuit in August.  Ten days of parties in and around Barcelona.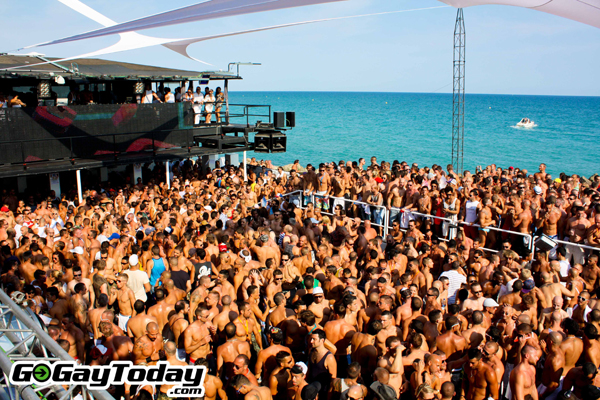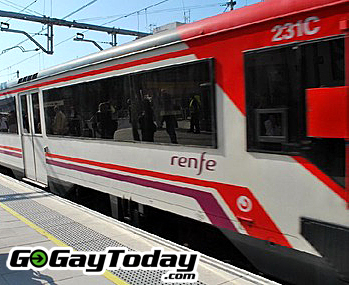 Getting to Sitges from Barcelona is very easy, quick and inexpensive by train.   From RENFE (train)  stations at Sants or Passeig de Gracia station, take the red and white train toward VILANOVA, and get off at Sitges.  Trains run every 20-30 minutes, and the schedules are posted in the train station, which show you the platform as well.  From BCN airport, take the train (between terminals 1 & 2) to the first stop of El Pratt de Llobregat.  You MUST get off the train here and wait for a connecting train to VILANOVA.  Then get off at Sitges.  Once in Sitges, you can walk to your hotel or take a taxi if you want. The bus also runs directly to Sitges from BCN airport.  The MON BUS is located downstairs from the arrival hall between terminals B & C, is also inexpensive and takes about 45 minutes to the center of Sitges.  Ask at the Visitor Information desk for the Mon Bus schedule for more info.  Last but not least, you can always grab a taxi from anywhere in Barcelona and head to Sitges, but this option is expensive.  Be sure to ask the price before getting in the taxi.