Welcome to Gay Berlin!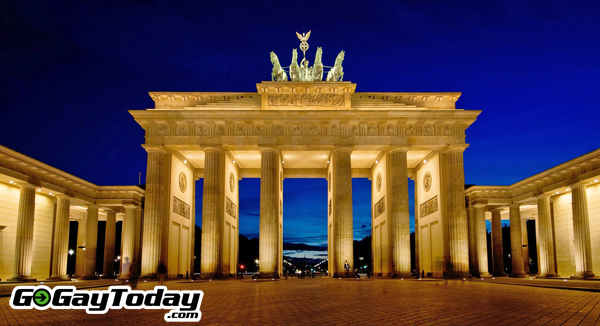 "More than twenty years after the fall of the Wall and German reunification, Berlin's appeal is stronger than ever. Year after year, our tourism industry sets new records, while the city's population is higher today than it's been in decades. And for a lot of people, Berlin's diversity and its many facets are the main attraction.  That's one reason why gay and lesbian tourists, too, are flocking to Germany's capital city. As one of Europe's gay capitals, Berlin has everything a visitor might want: cultural offerings galore, from museums to theater to opera; a varied calendar of events with highlights like Europe's largest gay and lesbian street fair, the Christopher Street Day parade, the Carnival of Cultures, and much more; and an extraordinary LGBT infrastructure of shops, cafés, bars, and clubs. So get ready for a city with many faces and a very special atmosphere – the characteristic mix of tolerance, open-mindedness, and cultural diversity that makes today's Berlin so unique."  Klaus Wowereit, the governing mayor of Berlin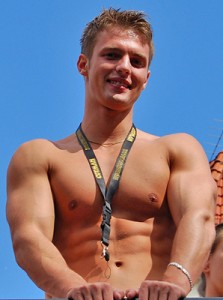 Berlin is a truly diverse metropolitan city and one of the top gay cities in Europe. Due to the tolerant population of the city, Gay Berlin's same-sex couples can be seen, just as anyone else, kissing and holding hands.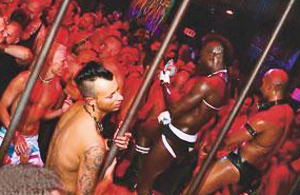 Gay Berlin is all about its nightlife!  Berlin's gay bar and club scene can truly be described as epic with something for everyone from sprawling dance floors to hole in the wall dives.  And Berlin bars have  no closing hours!  So prepare to party all night long.  Berlin's public transport system, urban rail (S-Bahn), underground (U-Bahn), trams and buses, operate the whole night through.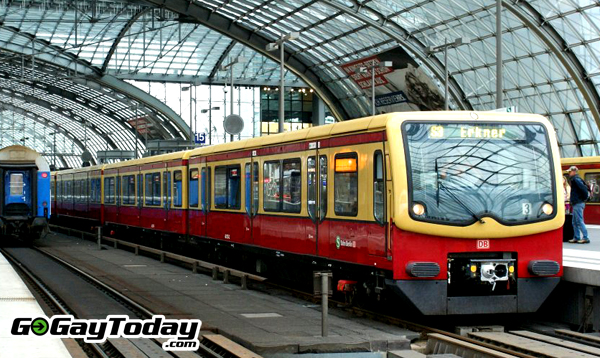 There is something for every gay traveler in Berlin. Book a walking tour of Gay Berlin HERE to immerse yourself in Berlin's culturally rich gay neighborhoods and learn about their history from the 19th century to today. Hear about main contributors to the development and recognition of these areas, including openly gay Mayor Klaus Wowereit, the lesbian magazine 'Siegessaeule', and the famous annual Gay Pride event. Passing some key places such as the Kreuzberg, Schöneberg and the Tiergarten, discover the gay community lifestyle across the years in the German capital. You will also visit the Gay Museum (Schwules Museum), offering some comprehensive archives.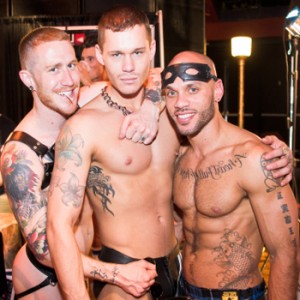 Sightseeing east of the Brandenburg Gate you can find the city's main cathedral, Berliner Dom, along with some sections of the historic Berlin Wall.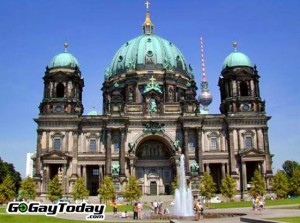 To get a real feel of the division that was evident in Germany is "Mauermuseum Haus am Checkpoint Charlie" which is located next to the site where the border crossing stood.  The Reichstag building is also one of the most visited sites in Berlin.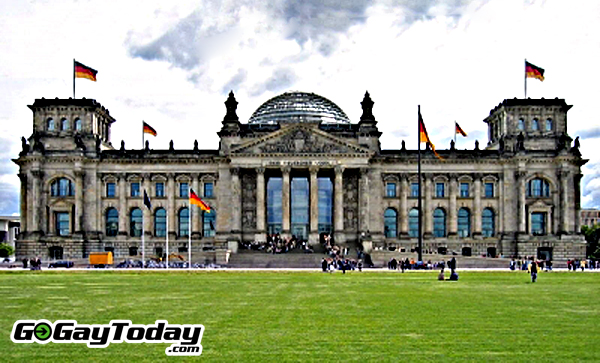 It was originally built from 1884 to 1894 for the purpose of housing the parliament of Germany called the Reichstag.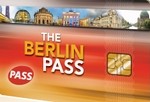 See all of Berlin with the Berlin Sightseeing Pass! For either two or three consecutive days (your choice), the Berlin Pass offers you great value and convenience with free entry to more than 50 top attractions and museums, including the Berliner Dom, the Checkpoint Charlie Museum and the UNESCO World Heritage-listed Museum Island. Your Berlin Pass also includes a free hop-on hop-off sightseeing tour, a Spree river cruise (summer only) and free travel on Berlin public transport.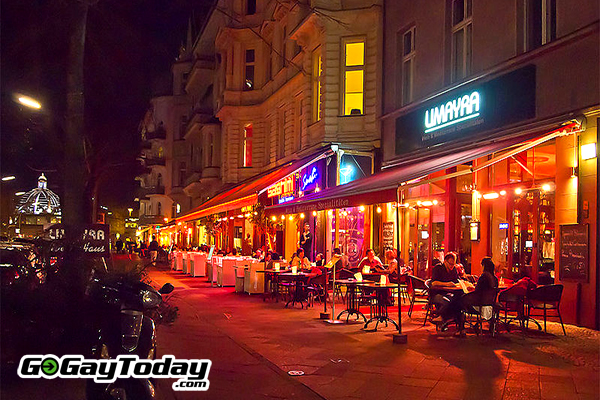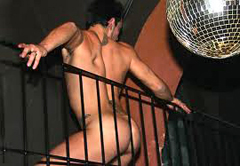 Most of the gay hotels, bars, cafes and shops in Berlin are located in the Schöneberg district. Here you will find all the main cruise bars and clubs for which Berlin is most famous for, including leather bars, fetish shops, saunas and restaurants.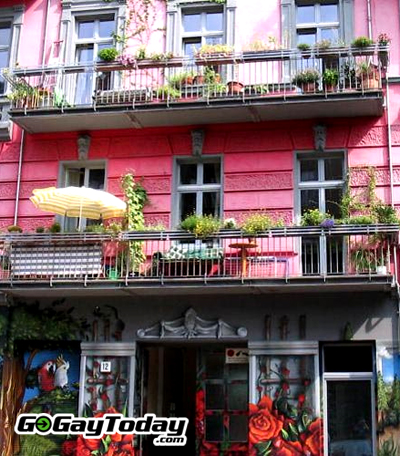 Prenzlauer Berg is a Berlin district with its very own flair, even though it is not mainly queer, at least not in daylight.  Gay boys value the relaxed atmosphere in Flax with its diverse events reaching from brunch to party.
The other gay districts are Kreuzberg, Mitte, and Friedrichshain. You'll find many gay bars, clubs and sauna's to fill your night (and early mornings!)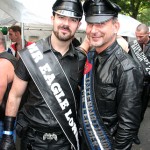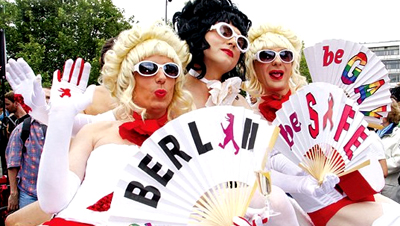 Annual gay highlights in Berlin are, among others, Easter fetish week; the LGBT street festival in Schöneberg in June; Gay Pride (Christopher Street Day) in June; Folsom Europe in September; and Hustaball in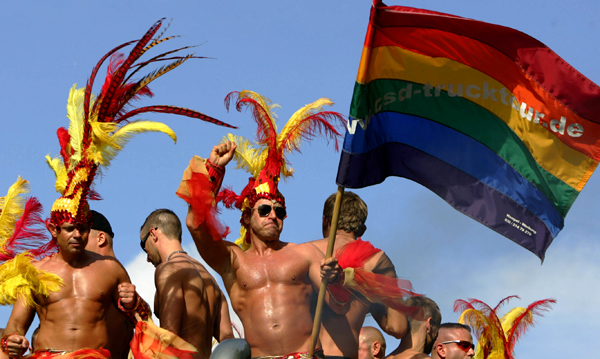 October.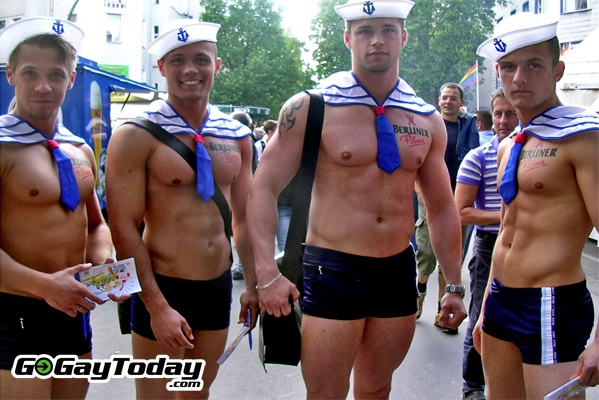 Get the Guaranteed Lowest Rates on Hotels in Berlin – CLICK HERE.