Welcome to Barcelona.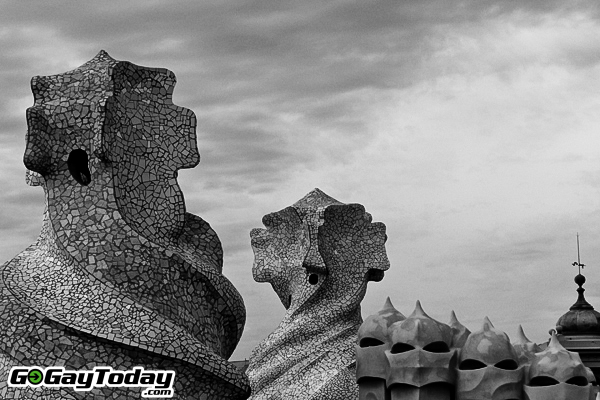 Thanks to the 1992 Olympics, Barcelona has since been having its renaissance.  Barcelona is one of Europe's most visited cities and in terms of tolerance, openness, and live-and-let-live attidude, Barcelona is fast surpassing Paris and Amsterdam as a centre for gay living and gay culture.  Gay marriage is legal and  LBGT rights are fully protected in all of Spain.  It's a normal daily occurence to see two hot guys walking through the city center holding hands… and no one cares or turns to look.  This is how it should be!  Come experience it!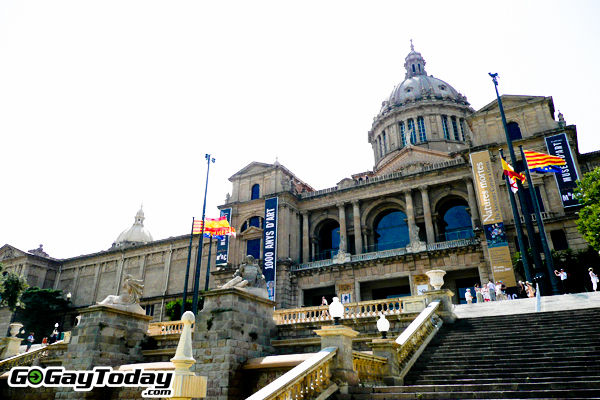 The city of Barcelona is comprised of diverse quarters, each with something different to offer.  Barcelona is a melting pot of different cultures, ethnicities and experiences from all over Europe.  From the labyrith of narrow stone streets in the historic gothic quarter, the beautiful boulevards of Las Ramblas and Passieg de Gracia, the planned areas of Eixample with its grid-like layout and courtyard gardens, the beaches of Barceloneta,  the museums and Olympic Stadium of Montjuic – this is a city that provides a feast for every sense, something to discover around every corner.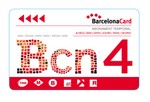 See and do everything Barcelona has to offer with this great value city sightseeing and discount card. Choose from 2, 3, 4 or 5 consecutive day passes and receive free entry, great discounts and offers to Barcelona's major attractions. Whether you prefer museums or galleries, cathedrals or shopping – Barcelona has it all. The Barcelona Card offers FREE ENTRY to over 20 of the city's top visitor attractions (including the Chocolate Museum and Park Guell), free transport around Barcelona, and access to over 90 special offers in shops, restaurants, museums and much more.
Grab yours HERE!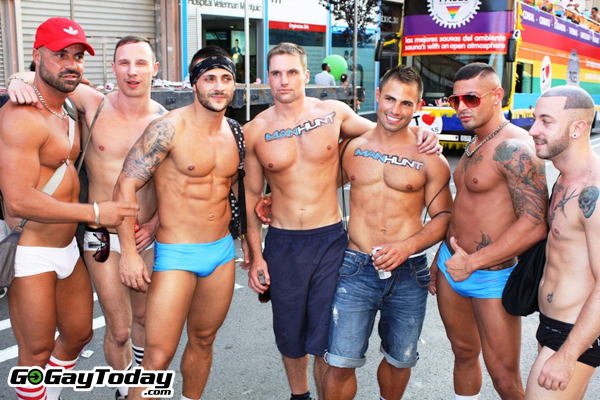 The main gay area is around Eixample or "Gay-eixample", as it is know locally. The general focus of this guide will revolve around the activities within the Eixample area, however Barcelona has so much more to offer, we encourage you to experience each district and relax in true Mediterranean style as you take in one of the most dynamic cities in Europe.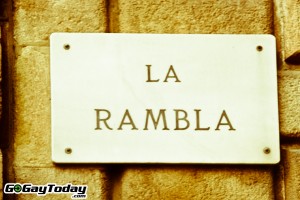 The best place to watch people go by, to stroll or simply relax, is 'Las Ramblas', a pedestrian street which leads from the port to Plaça Catalunya.  Here you will find dozens of outdoor cafes, flower stands, book and postcard kiosks and small market stalls where they sell birds and small animals.  This is also where you will see the fascinating spectacle of jugglers, singers, dancers, puppeteers, sidewalk artists, living statues and assorted oddballs on parade. Nearby is Plaça Reial, with plenty of bars and restaurants where like likes of Pablo Picasso and Salvador Dali hung out.  Up past Plaça Catalunya you will find the wonderful Catalan architectural gems by Antoni Gaudí, including La Pedrera and Casa Batilo.  Thru GoGayTours you can SKIP THE LINES and get behind the scenes tours in BARCELONA.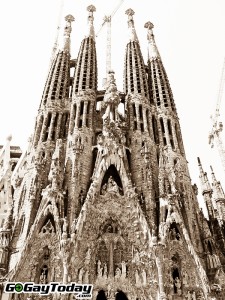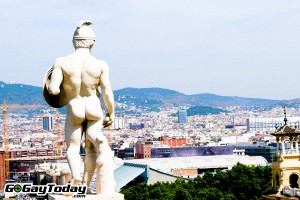 After having seen these sights, stroll the narrow winding streets of the 'Barrio Gotico', the medievalGothic quarter full of interesting tapas bars and cafes. Check out 'Els Quatre Gats', another of Picasso's former hangouts and worth a look see.   Or head for the old Barceloneta section on the waterfront, now packed with paella restaurants (some floating ones too.)  Or to the new beach area, which runs from Barceloneta to the Olympic village.
Catalans are known for their independent spirit and their sense of humour. Salvador Dali was a Catalan and his bizarre sense of humour is just one example of the regions endearing weirdness.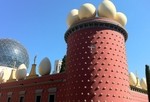 For a day trip- travel to Figueres and the Salvador Dali Museum.  Step inside the surreal world of Salvador Dalí and find a museum like none other. Dalí wanted visitors to see his massive collection as a 'whole' work, and for this reason he wanted no catalogues and refused to have his works placed in chronological or subject order. Inside is a world of fantasy mixed with architecture mixed with paintings and sculptures. It's a complete surrealistic experience.
Barcelona has year-round goings-on, so depending on your weather preferences, Spring and Fall expect average temperatures around 70 degrees, Summer it can get quite hot 80s-90s and in Winter, expect possible snow, .  is the best time to visit Barcelona, you can expect a temperature of round and about 20 degrees. Summer months of July and August are the most crowed and most expensive.  Although a big city, restaurants are relatively cheap, with the best deals to be had at lunch time with the 'Menu del Dia' which is generally a two or three course meal with drink.)  Hotels run the gamut from 5stars (Ritz Carlton's Hotel Art the W Hotel) to 1star pensiones and hostel.  So every budget is "doable" in Barcelona.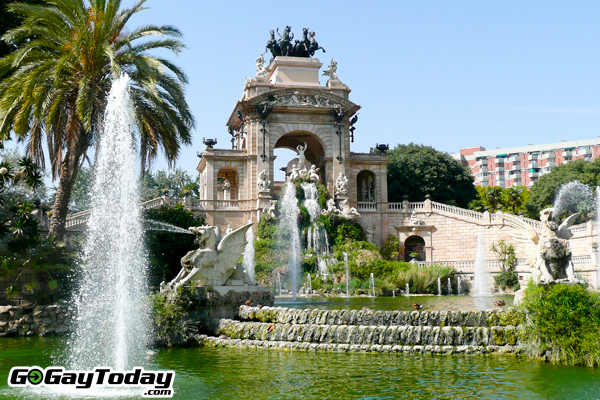 Though truly steeped in history and conflict and fiercely protective of its Catalan language and identity, much of Barcelona is in fact a modern, post-1992 Olympic Games ideal. Even though it its now two decades ago, it is hard not to notice the effect the Olympic games had on the city. While some may say that the city has become a little complacent in its "coolness", recent changes in attitude have brought a focus back to serving visitors better. The Olymipc project created miles of beach from virtual wasteland; 1970's high-rises were demolished; open spaces and parkland were created; world-class artists and sculptors were commissioned to brighten up street corners. Along with the redevelopment boom went the promotion of Barcelona as a seductive cocktail of architecture, imagination, style and nightlife.  This city is truly awash with color, energy and openness.  The City a good distance from Barcelona International Airport "El Prat" so be sure to book your airport before you arrive.  You can check out airport arrival and departure transfers HERE.